The Royal Family and the Jewish People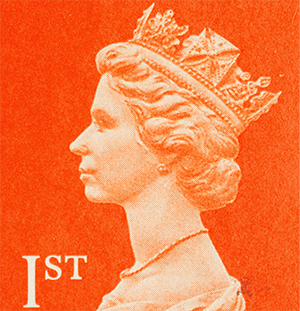 The death of Queen Elizabeth II generated an enormous outpouring of grief and reflection for one of the world's longest-serving leaders. To honor the late Queen, Israeli President Isaac Herzog attended King Charles III's reception for heads of state and royal families attending Queen Elizabeth II's funeral in Westminster Abbey on Sept. 19.  The royal family has had a complicated relationship with Israel and the Jewish people. Here are five things to know.
Up and Down History
Jews first arrived in the British Isles following the Norman Conquest of 1066. For more than a century, they prospered as moneylenders. But a wave of anti-Jewish riots began at the coronation banquet of King Richard I, when a group of Jews who arrived bearing gifts was beaten and barred from entering. Rumors spread that the new king despised infidels, sparking pogroms in London and throughout England. Though King Richard the Lionheart issued an order of protection for the Jews, locals eager to cancel their debts continued the murderous rampage.
In 1278, under the reign of King Edward I, hundreds of Jews were rounded up and imprisoned on charges of coin clipping and counterfeiting. It is believed that 10 percent of the population was executed. In 1290, Edward expelled the Jews. Some went to France, which adopted its own ban in 1306, although some Spanish Jews made their way into the kingdom after the Expulsion from Spain in 1492, it was not until 1656 that Oliver Cromwell, an English general who overthrew the monarchy during the English Civil War, officially welcomed Jews to return.
Prayer for the Royal Family
To demonstrate the Jews' allegiance, a rabbi presented Cromwell with a prayer to be recited every Shabbat.
To this day, the "Prayer for the Royal Family," one of the few elements of the liturgy in U.K. synagogues that is recited in the English language, is one of the best-known prayers to British Jews.
Following Queen Elizabeth's death, Chief Rabbi Ephraim Mirvis issued a special prayer in English and Hebrew to mark her passing and revised the royal prayer to ask for blessings upon "our Sovereign Lord, King Charles, our gracious Queen Consort Camilla, the Prince and Princess of Wales, and all the royal family." King Charles III has returned this show of loyalty, attending a number of Jewish events. In fact, in 2013, he became the first royal to attend the installation of a chief rabbi when Chief Rabbi Ephraim Mervis was installed in 2013. At that installation he wore his own personal kippa embossed with the seal of the Prince of Wales. He will need a new kippa to go with his crown.
Unofficial Royal Boycott of Israel
During her 70-year reign, Queen Elizabeth II traveled to more than 120 countries around the globe. But Israel was not one of them. That unofficial royal boycott lasted until 2018 when Prince William made the first official royal visit to the Jewish state.
In fact, it was Prince Philip, the Queen's late husband, who made the first unofficial visit in 1994 to accept Yad Vashem's recognition of his mother, Princess Alice of Greece, as one of the "Righteous Among the Nations." Princess Alice saved three Jews during the Nazi occupation of Greece and is buried at a convent on the Mount of Olives in Jerusalem.
Prince Charles subsequently visited Israel in 1995 to attend the funeral of slain Israeli Prime Minister Yitzhak Rabin and again in 2016 for the late Israeli President Shimon Peres. But Buckingham Palace always made clear that those trips were not royal or official.
That changed when, on the 70th anniversary of Israel's independence, Prince William arrived for the first official state visit to the Holy Land by a member of the royal family. Two years later his father, now King Charles III, participated in the Fifth World Holocaust Forum at Yad Vashem, to mark 75 years since the liberation of Auschwitz.
According to the Palace, the Queen would only visit once there was sustainable peace, though she did visit Arab countries. In 1984, on a tour of Jordan, she remarked how frightening it was to see Israeli jets flying overhead as she admired the West Bank across the river. Later on, she called a map of the West Bank illustrating the settlements "depressing."
Israeli Guests
Despite the royal boycott of Israel, the Queen entertained many Israeli leaders in the U.K. In 1959, the young Queen invited the Israeli ambassador to the U.K., Eliahu Eilat, for a rare dinner and overnight visit at Windsor Castle. At the time, such invitations were reserved for senior officials of the British government or of members of Commonwealth nations and their formal representatives, not diplomats. Over dinner, it was reported, the Queen showed an unusual curiosity about the Jewish state.
In 1976, then-President of Israel Ephraim Katzir joined the Queen for lunch at Windsor Castle. And in 2008, then-President Shimon Peres was knighted by the Queen during a three-day visit marking 60 years of relations between the two countries.
Her Majesty Vowed Never to Forget
In 2015, a British tabloid released footage from the early 1930s—before anyone knew of the horrors that would unfold during World War II —of a seven-year-old then-Princess Lilibet (her childhood nickname) giving a Nazi salute. During her subsequent reign, Queen Elizabeth II made significant gestures to convey that she would never forget about the Holocaust.
In 1996, during a visit to Poland, after being criticized for not stopping at the Auschwitz concentration camp, she made a last-minute stop and laid a wreath at a Jewish memorial at Umschlagplatz in Warsaw, where Jews were rounded up and transported to the Treblinka extermination camp. In 2000, the Queen inaugurated Britain's first permanent memorial to the Holocaust, a $25.5 million addition to London's Imperial War Museum, that includes Holocaust-era artifacts as well as a rail car and a model of a death camp.
On the 60th anniversary of the liberation of Auschwitz in 2005, Queen Elizabeth hosted 300 Holocaust survivors in St. James Palace and stayed long after she was scheduled to leave, giving each individual survivor and story her undivided attention.
Her Majesty also served as the patron of the U.K. Holocaust Memorial Day Trust from its establishment in 2005 until she passed it on to Prince Charles in 2015.
That year, she made her last official foreign trip to Germany where she made her first-ever visit to a concentration camp, stopping to lay a wreath at Bergen-Belsen and to meet with Holocaust survivors. She paused at a memorial for Anne Frank and her sister Margot, who was born in 1926, the same year as the Queen.
Source: https://www.ajc.org/news/five-things-to-know-about-the-uk-royal-family-israel-and-the-jewish-people