We Are Now Available to Speak at Your Church!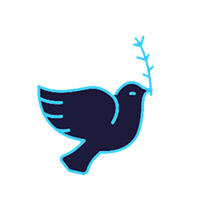 Since our beginning in 1996, we have given presentations in over 1,800 churches around the United States and Europe.
As we move through the COVID era, we are trusting the Lord to open churches for us to speak in. We are now solidifying our speaking calendar for 2022-23.
Schedule an Apple of His Eye team member to speak in your church by contacting our itinerary coordinator, Jordan Merrifield. Or just ask your pastor to call us!
Our presentations include:
The Power of Pentecost
The Fall Festivals of Israel
Y'shua the Light of the World
Unwrapping Romans 11
To the Jew First
Our Jewish Roots
Jewish Evangelism Seminar
Winsome Witnessing
This email address is being protected from spambots. You need JavaScript enabled to view it.
(636) 326-4040, ext. 1
Subscribe to Our Email Newsletter
Download the Print Version