Kristi and Bob Roegner Update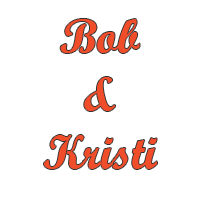 Greetings,
By God's grace, we (Bob and Kristi) are doing well. Bob performed a wedding in St. Louis for a dear friend in late October. Later that week he was hospitalized with acute renal failure.
While God graciously allowed that situation to quickly turn around, his ongoing medical issues keep us in the U.S. at this time. Bob is scheduled for surgery on December 2, and that is probably one of two surgeries he will need.
The work at Immanuel Lutheran Church in Tel Aviv continues despite our absence, and there are four adult men who wish to be baptized by Bob upon his return to Israel. We are pictured having brunch with friends Sahar, Maria, and Thea.
Our daughter Amy and granddaughter Kylie (8) currently live in the St. Louis area. Amy works at a behavioral treatment and educational center for children with autism and other developmental disabilities. She is also taking classes to become a board-certified health coach. Kylie is always on the go, absolutely loves 2nd grade, dance, and chatting with friends online! Grandson Aaron (18) now lives in New Jersey and is carving out a life for himself there.
Our son Jeremy, wife Megan, grandson Sam (11), granddaughter Lizzy (6), and grandson Ben (3) enjoy city living in St. Louis. Jeremy was named the Senior Manager, IT, for Concordia Publishing House this summer. Megan loves teaching at Lindbergh High School and is diligently working on her doctorate. Sam plays guitar, loves to read, and is quite knowledgeable about sports, Star Wars, and many other subjects. Energetic Lizzy loves to help in the kitchen, read, and is strong-willed to say the least. Ben loves to mischievously challenge his parents, brother, and sister; but he is truly a sweet young boy.
Aaron and Stephanie Edgar and our grandson Dakota (5) live in Jacksonville, Florida. Aaron manages a GNC store and is being trained for a district manager position. Stephanie enthusiastically serves at Grace Lutheran Church and School, teaching middle school students and coaching various sports. Dakota, now in pre-kindergarten, loves playing and learning. He keeps his mom and dad hopping in the evenings and on weekends with hockey practice, swim lessons, and hanging out with other boys in the neighborhood.
Our son Tracy lives in St. Louis, but now that he is an over-the-road team driver for UPS, his dog, Bailey, is being cared for by the Edgars. Tracy and his co-driver average 6,000 miles per week – literally driving from coast to coast most weeks. We continually pray for their safety as they face many hazards on the road.
This has been an interesting year to say the least, but as always, we covet your prayers.
God's peace to you,
Bob and Kristi
Rev. Dr. Robert M. Roegner is an Apple of His Eye Bible Teacher to Israel
This email address is being protected from spambots. You need JavaScript enabled to view it.
Subscribe to Our Newsletter
Download the Print Version