Let Yourself Shine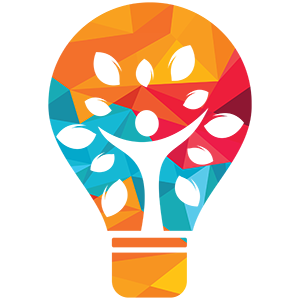 Have you ever thought to yourself, "I am interested in evangelism, but I do not know how to do it?" Or "I love Jesus and want to share that love with others, but most of my friends are already Christian". I know I have asked myself those questions at times too! I want to share some of what I have learned during my first year as a missionary for Apple of His Eye and a Pastor at Zion Lutheran Church...
You are the light of the world. A city set on a hill cannot be hidden. 15 Nor do people light a lamp and put it under a basket, but on a stand, and it gives light to all in the house. 16 In the same way, let your light shine before others, so that they may see your good works and give glory to your Father who is in heaven" (Matthew 5:14-16 ESV)
The first lesson I have learned is that sometimes there is great value in building your relationships with other Christians and being a Discipler (spiritual mentor) to that person. Perhaps you can invite someone who is new to the faith over for a meal or out for an event. You can take that time to get to know them and offer your friendship to them. As you do this, you may have the opportunity to share your stories and spend time in the Word and praying together. I have learned that discipleship is a two-way street. You will learn both from the experience of guiding people and from the wisdom and experiences the other person/people bring to the growing relationship. I have been blessed to see this happening in my own life and congregation as I build up others in their faith and partner with them to think of ways to shine the light of the Gospel in our community.
I meet with one individual once a month to fellowship around a meal, talk about faith, pray, and participate in evangelism or hosting events. Discipleship has served both of us as we grow in our faith and think of more ways to share the reason for our hope.
The second thing you can do is build relationships with individuals in your community. One of the things that I have learned in my training with Jews for Jesus is the importance of immersing yourself in the community you are trying to reach. And so, I have begun to attend events at a local synagogue so that I can learn from them and start to build relationships with people there. You could make it a practice to hang out at a local restaurant or coffee shop and get to know people there. You could pick up a new hobby and attend local events. Whatever you do, allow yourself to enjoy the place, people, and event.
If you do this, however, be careful not to make the attendance participation in the event about evangelism. I say that for two reasons. First, if it is about evangelism, you may not let yourself enjoy the activity, and it will be easy to lose interest. Secondly, if you are there specifically to evangelize, people are likely to figure that out, and you may shut down the conversations and relationships before they have a chance to begin. Let yourself build authentic relationships with people and use those relationships as an opportunity to shine the light of Christ by your speech, conduct, and friendship.
As you do that, you can grow in genuine love for the person as a person and find ways to share the Gospel in a way that can speak to them. The Gospel does not change, but the points we emphasize do as we learn to apply the word of God to the people around us.
In other words, if you find yourself asking, "Well, how can I shine the light of Christ when most of the people I know are Christian?" I think we can have two takeaways. First, it is okay to begin by building or growing relationships with our brothers and sisters. Secondly, work on being a light in your community by being involved in the community. Two things will happen first, you will become more comfortable where you are and make some great friendships along the way. Secondly, you will find that there are a lot of opportunities for ministry where you did not see them before, and you will find there are a lot of people who need the light and hope that Jesus brings.
If you would like to join us in prayer and our outreach initiatives or would like to have me speak at your church about what I do as a missionary in Northern New Jersey, please This email address is being protected from spambots. You need JavaScript enabled to view it. or call me at 636-326-4040 Ext. 4 and we can set up a mutually agreed upon date.
Jordan Peiser
This email address is being protected from spambots. You need JavaScript enabled to view it.
Subscribe to Our Newsletter
Download Our Latest Newsletter