Prayers Needed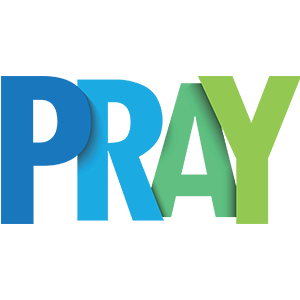 The members of Immanuel Lutheran Church congregation in Tel Aviv need your ongoing prayer support. Being a Christian in Israel brings both peace and turmoil to even the most seasoned believers. The challenges are great, but so are the opportunities! What better way to pray for God's chosen people than through using His Word?
How might you pray for these Christ-followers using Scripture?
Pray for Protection
But the Lord is faithful. He will establish you and guard you against the evil one (2 Thess. 3:3 ESV).

May the Lord answer you in the day of trouble! May the name of the God of Jacob protect you! (Ps. 20:1 ESV).
Pray for Wisdom
For the Lord gives wisdom; from his mouth come knowledge and understanding (Prov. 2:6 ESV).

I will instruct you and teach you in the way you should go; I will counsel you with my eye upon you (Ps. 32:8 ESV).
Pray for Joy
May the God of hope fill you with all joy and peace in believing, so that by the power of the Holy Spirit you may abound in hope (Rom. 15:13 ESV).

For the kingdom of God is not a matter of eating and drinking but of righteousness and peace and joy in the Holy Spirit (Rom. 14:17 ESV).
Pray for Spiritual Growth and Strength
But grow in the grace and knowledge of our Lord and Savior Jesus Christ. To him be the glory both now and to the day of eternity. Amen (2 Pet. 3:18 ESV).

Therefore, as you received Christ Jesus the Lord, so walk in him, rooted and built up in him and established in the faith, just as you were taught, abounding in thanksgiving (Col. 2:6-7 ESV)
Pray for Dependence on God
Ask, and it will be given to you; seek, and you will find; knock, and it will be opened to you (Matt. 7:7 ESV).

If any of you lacks wisdom, let him ask God, who gives generously to all without reproach, and it will be given him (James 1:5 ESV).
Pray for Opportunities to Share the Gospel
Therefore, we are ambassadors for Christ, God making his appeal through us (2 Cor. 5:20a ESV).

But in your hearts honor Christ the Lord as holy, always being prepared to make a defense to anyone who asks you for a reason for the hope that is in you; yet do it with gentleness and respect (1 Pet. 3:15 ESV).
Pray for Ongoing Vision and Commitment
Commit your way to the Lord; trust in him, and he will act (Ps. 37:5 ESV).

And let us not grow weary of doing good, for in due season we will reap, if we do not give up (Gal. 6:9 ESV).
We know the Lord hears and answers prayer, so spending time in prayer for God's chosen people is essential. In addition to praying for the members of Immanuel Church, please also pray for the outreach opportunities the Holy Spirit provides them. They are among those sharing the Good News with others in the Holy Land. They need our ongoing prayer support, for the task is daunting and the enemy is fiercely aggressive. Despite that, we know that God's Word does not return void. It is too powerful. He promises that it will accomplish what He wants it to, so let's take Him at His word and use His Word to the utmost!
Kristi Roegner is an Apple of His Eye Bible Teacher to Israel
This email address is being protected from spambots. You need JavaScript enabled to view it.
Subscribe to Our Newsletter
Download the Print Version