How Big is Your God?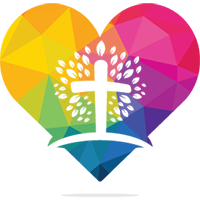 Ah, Sovereign LORD, you have made the heavens and the earth by your great power and outstretched arm. Nothing is too hard for you...Then the word of the LORD came to Jeremiah: "I am the LORD, the God of all mankind. Is anything too hard for me?" (New International Version, Jer. 32:17, 26-27 NIV).
I belong to two groups of women who know the Word of God intimately and live to study and share its truths. One group I join weekly, Bible Study Fellowship. The other, Serving Others Loving Our Savior (SOLOS) is on a yearly schedule. Recently, my daughter Toi and I were blessed to speak to the women of SOLOS.
SOLOS gave us a platform to share more about our love for, and outreach to, the Jewish people. We shared about Apple of His Eye (AOHE) and also spoke on the problem of antisemitism. What a joy to have a receptive audience with a deep-seeded love for God's Chosen, the Jews.
The founder of SOLOS is a mentor of mine, Jesse Sandberg. She is an author, former instructor at my alma mater Tennessee Temple, and renowned speaker. These are just three areas aspects of her, not even the tip of the iceberg of her long list of credentials. For me, well, she gave me hope at the lowest time of my life. She spoke love into a broken spirit and devastating life situation. Because of her constant intimate walk with the Messiah, I eagerly accepted her wisdom. She is one of my hero's. I have heard her say time and again, "How big is your God?"
Her question is a profound sentence that causes us to evaluate our faith, where we are placing it, and to what depth? Are we trusting the Almighty or playing church? Are we religious or are we Christians (believers of the Messiah)? It is so easy to lose sight of our beloved Savior in these days of chaos and uncertainty. Commitments are broken, people are struggling to live peacefully, and our society has become one laced with fear. We have hope. We know how everything is held together and how everything ends. These are exciting times for those of us who have the answers to the craziest of times. HOW BIG IS OUR GOD?
Blessed be you, ADONAI, the God of Isra'el our father, forever and ever. Yours, ADONAI, is the greatness, the power, the glory, the victory, and the majesty; for everything in heaven and on earth is yours. The kingdom is yours, ADONAI; and you are exalted as head over all. Riches and honor come from you, you rule everything, in your hand is power and strength, you have the capacity to make great and to give strength to all. Therefore, our God, we thank you and praise your glorious name (Complete Jewish Bible, I Chron. 29:10-13).
We sang a song which took my breath away. It was true worship, and I am sharing it with you. This song is written by Andrew Peterson and Ben Shive and sung by Chris Tomlin. The song addresses the brokenness and darkness of the world around us, and the Light, newness, and love of the Father and Jesus. It is entitled "Is He Worthy?" Follow this link to listen, sing, and worship Jesus, Yshua our Messiah: Is He Worthy? by Chris Tomlin
May our God bless and keep you. It is my prayer that you are free from the bondage of sin and living in the new life God has for all who believe in and trust Yeshua.
Love from my heart,
nanC.
P.S. Do you have a prayer request? Please share it with me. I would love to hear from you.
Nancy Cohen is the Director of Women's Ministries at Apple of His Eye
This email address is being protected from spambots. You need JavaScript enabled to view it.