Crown Him with Many Crowns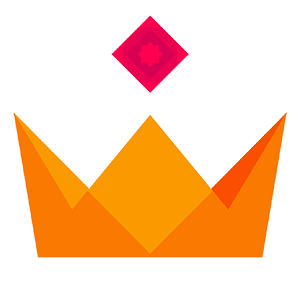 Know ye not that they which run in a race run all, but one receives the prize? So run, that ye may obtain. And every man that strives for the mastery is temperate in all things. Now they do it to obtain a corruptible crown; but we an incorruptible crown. (1 Cor. 9:24-25, KJV)
Not long ago I mentioned to someone that they would receive a crown in heaven. I was surprised that the person had no idea what I was talking about and imitated putting a crown on his head. It then occurred to me that the person was not Biblically learned. Then I started to wonder how many people know that some people will receive crowns in Heaven.
Heaven is going to be an incredible place for all who have received Yeshua as Lord and Savior. There are so many wonders we will experience and so many of them are told to us in the Bible. One in particular will be the Bema (Greek word for judging a contest) seat. This is not to be confused with the Great White Throne, which is where we will all stand before God Almighty for His judgment.
The Bema Seat is akin to the seat where the athletes in Greece went to receive their rewards (a wreath) after a won activity. God has the same in store for us. The Bible tells us there are five different crowns we may earn in our lifetime. The bottom line is that we need to live a life worthy and not one for a reward. We also read that there are some who will enter Heaven smelling of fire.
Now if anyone builds on the foundation with gold, silver, precious stones, wood, hay, straw, each one's work will become manifest, for the Day will disclose it, because it will be revealed by fire, and the fire will test what sort of work each one has done" but "If the work that anyone has built on the foundation survives, he will receive a reward. If anyone's work is burned up, he will suffer loss, though he himself will be saved, but only as through fire. (1 Cor. 3:12-14, KJV)
Jesus said: "I laid a foundation, and someone else is building upon it. Let each one take care how he builds upon it" (1 Cor. 3:10, KJV). The late Dr. J. McGee said, "smelling like they were bought off a fire sale rack." They'll be there, but their rewards will not be. Some will pass through, and some will not…just like all of us.
I want to share the five crowns that we are all worthy of receiving. I have gone to each verse and put a number next to the verse (1 or 2 or 3, etc.) and then I write the reference to the next verse, and so on, so I can share it with others. This is also something that you can share with your family during family devotions.
The Imperishable Crown
Do you not know that those who run in a race all run, but one receives the prize? Run in such a way that you may obtain it. And everyone who competes for the prize is temperate [disciplined] in all things. Now they do it to obtain a perishable crown, but we for an imperishable crown. (1 Cor. 9:24–25, NKJV)
All things on this earth are subject to decay and will perish. Jesus urges us to not store our treasures on earth "where moth and rust destroy, and where thieves break in and steal" (Matt. 6:19, KJV). This is analogous to what Paul was saying about that wreath of leaves that was soon to turn brittle and fall apart. But not so the heavenly crown; faithful endurance wins a heavenly reward which is "an inheritance incorruptible and undefiled and that does not fade away, reserved in heaven for you" (1 Pet. 1:4, KJV).
The Crown of Rejoicing
For what is our hope, or joy, or crown of rejoicing? Is it not even you in the presence of our Lord Jesus Christ at His coming? (1 Thess. 2:19, KJV)
The apostle Paul tells us to "rejoice always in the Lord" for all the bountiful blessings our gracious God has showered upon us in (Phil. 4:4, KJV). As Christians, we have more in this life to rejoice about than anyone else. Luke tells us there is rejoicing even now in heaven (Luke 15:7, KJV). The crown of rejoicing will be our reward where "God will wipe away every tear . . . there shall be no more death, nor sorrow, nor crying. There shall be no more pain, for the former things have passed away" (Rev. 21:4, KJV).
The Crown of Righteousness
Finally, there is laid up for me the crown of righteousness, which the Lord, the righteous Judge, will give to me on that Day, and not to me only but also to all who have loved His appearing. (2 Tim. 4:8, KJV)
We inherit this crown through the righteousness of Christ, which is what gives us a right to it, and without which it cannot be obtained. Because it is obtained and possessed in a righteous way, and not by force and deceit as earthly crowns sometimes are, it is an everlasting crown, promised to all who love the Lord and eagerly wait for His return. Through our enduring discouragements, persecutions, sufferings, or even death, we know assuredly our reward is with Christ in eternity (Phil. 3:20, KJV). This crown is not for those who depend upon their own sense of righteousness or of their own works. Such an attitude breeds only arrogance and pride, not a longing, a fervent desire to be with the Lord.
The Crown of Glory
And when the Chief Shepherd appears, you will receive the crown of glory that does not fade away. (1 Pet. 5:4, KJV)
Though Peter is addressing the elders, we must also remember that the crown will be awarded to all those who long for or love His appearing. This word "glory" is an interesting word referring to the very nature of God and His actions. It entails His great splendor and brightness. Recall Stephen who, while being stoned to death, was able to look into the heavens and see the glory of God (Acts 7:55-56). This word also means that the praise and honor we bestow to God alone is due Him because of who He is (Is. 42:8, 48:11; Gal. 1:5). It also recognizes that believers are incredibly blessed to enter the kingdom, into the very likeness of Christ Himself. For as Paul so eloquently put it, "For I consider that the sufferings of this present time are not worthy to be compared with the glory which shall be revealed in us" (Rom. 8:18, NKJV).
The Crown of Life
Do not fear any of those things which you are about to suffer. Indeed, the devil is about to throw some of you into prison, that you may be tested, and you will have tribulation ten days. Be faithful until death, and I will give you the crown of life. (Rev. 2:10, KJV)
This crown is for all believers, but is especially dear to those who endure sufferings, who bravely confront persecution for Jesus, even to the point of death. In Scripture the word "life" is often used to show a relationship that is right with God. It was Jesus who said, "I have come that they may have life and that they may have it more abundantly" (John 10:10, KJV). Just as things such as air, food, and water are vital for our physical lives, Jesus provides us what is required for our spiritual lives. He is the One who provides "living water." He is the "bread of life" (John 4:10, 6:35). We know that our earthly lives will end. But we have the amazing promise that comes only to those who come to God through Jesus: "And this is the promise that He has promised us—eternal life" (1 John 2:25, KJV).
James tells us that this crown of life is for all those who love God (James 1:12). The question then is how do we demonstrate our love for God? The apostle John answers this for us: "For this is the love of God, that we keep His commandments. And His commandments are not burdensome" (1 John 5:3, KJV). As His children we must keep His commandments, obeying Him, always remaining faithful. So, as we endure the inevitable trials, pains, heartaches, and tribulations as long as we live may we ever move forward, always "looking unto Jesus, the author and finisher of our faith" and receive the crown of life that awaits (Heb. 12:2, KJV).
There you have it, the five crowns. Please study these verses and prove God's Word.
Why is this important to us? Because as we go through these uncertain last days – we need to draw on the promises of God. Encouraging each other and uplifting all we are in contact with. I have a new mantra that I say whenever I leave home: I am in the presence of God. It keeps me humble and reminds me to show grace to all. I have even been with Christians who cannot show grace to one another. Keep your eyes on Yeshua, you will find no fault in Him.
Love from my heart,
nanC
Nancy Cohen is the Director of Women's Ministries at Apple of His Eye
This email address is being protected from spambots. You need JavaScript enabled to view it.
Subscribe to Our Newsletter
Download the Print Version