The Truth is Out There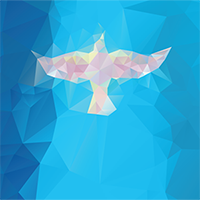 How I long for the months gone by, for the days when God watched over me, when his lamp shone on my head and by his light I walked through darkness! Oh, for the days when I was in my prime, when God's intimate friendship blessed my house, when the Almighty was still with me and my children were around me, when my path was drenched with cream and the rock poured out for me streams of olive oil. (Job 29:2-6, NIV)
Presently, our great and wonderful State of Texas...
Presently, our great and wonderful state of Texas, is still reeling from the tragic, sick, senseless Uvalde massacre. Our world seems to be in a continual fast spin of insanity. It almost seems never ending. Whether we like it or not, there were never "good" ole days. Every generation has its scars. Again, I ask: What do those who do not know Yeshua do? What do we do? How do we cope? Thanks be to God we have His Word, which is sure and comforting. We can trust the one who holds tomorrow!
I have heard this hymn by Ira F. Stanphill many times through the years, and it still blesses today:
I Don't Know About Tomorrow,
I Just Live from Day To Day.
I Don't Borrow From Its Sunshine,
For Its Skies May Turn To Gray.
I Don't Worry Over The Future,
For I Know What Jesus Said,
And Today I'll Walk Beside Him,
For He Knows What Is Ahead.
Many Things About Tomorrow,
I Don't Seem to Understand;
But I Know Who Holds Tomorrow,
And I Know Who Holds My Hand.
This hymn is worth a YouTube visit.
When I was nine years old my cousin Sherry died. She was six years old. She was blind, totally disabled, and had many health issues. She was born with club feet and both of her legs were in a body cast. I remember my Uncle Bob and my tiny Aunt Sue always having to carry her. I never remember them angry or frustrated at the attention she required; but I do remember that they were in love with her, each other, and Jesus! They had a happy little family. Sherry had a precious smile and would respond to sounds, voices, etc. My aunt told me that Sherry always responded to a special song: His Eye Is on the Sparrow. Incredible! We had a recording of the great gospel singer Mahalia Jackson, singing this song and it would always remind me of that tiny soul in heaven who knew that God was watching her even in her frail, short life.
Why should I feel discouraged, why should the shadows come,
Why should my heart be lonely, and long for heav'n and home,
When Jesus is my portion? My constant Friend is He:
His eye is on the sparrow, and I know He watches me;
His eye is on the sparrow, and I know He watches me.
Refrain:
I sing because I'm happy, I sing because I'm free,
For His eye is on the sparrow, and I know He watches me.
If a tiny child who never spoke a word nor read the Bible, reacted to the grace and sovereignty of God and His divine care, why should I worry or grieve or fear over the world's events. I shared this poem some time ago and it is still my favorite – I pray it blesses you:
I was regretting the past, fearing
the future. Suddenly my Lord was
speaking.
MY NAME IS, I AM
He paused, I waited
When you live in the past,
with its mistakes and regrets,
it is difficult. I was not there.
MY NAME IS NOT, I WAS
When you live in the future,
with its problems and fears,
it is difficult, I am not there
MY NAME IS NOT, I WILL BE
When you live in the moment,
it is not difficult. I am there.
MY NAME IS, I AM
Author Unknown
Let's always live in the presence of God, one day at a time. "The steps of a man are established by the Lord, when he delights in his way; though he fall, he shall not be cast headlong, for the Lord upholds his hand" (Psalm 37:23-24, ESV). "'I will never leave you nor forsake you.' So we can confidently say, 'I will not fear; what can man do to me?'" (Hebrews 13:5b-6, ESV). And remember: "Not forsaking the assembling of ourselves together, as the manner of some is; but exhorting one another: and so much the more, as ye see the day approaching" (Hebrews 10:25, ASV).
Remember Who sits on the throne!
Love from my heart,
nanC
Nancy Cohen is the Director of Women's Ministries at Apple of His Eye
This email address is being protected from spambots. You need JavaScript enabled to view it.
Subscribe to Our Newsletter
Download the Print Version