Freed from the Fireplace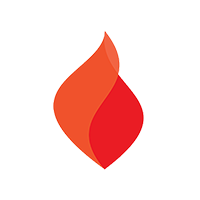 Did you ever get the "fixer-upper" bug? During this Covid era, Nancy and I have enjoyed watching TV programs showing updates and upgrades made to homes. Of course, that gave us some ideas of our own. One project was to enhance our fireplace from plain gas logs to a nicer option. We did our homework, found out what we wanted and ordered a unit to fit in our fireplace. That was January, 2021. We were told it would take six weeks for production.
Six months later, after a lot of frustrating calls asking when it would come, we were finally told that all was ready for installation. We booked the installer, he picked up the parts and began the installation. A couple of hours into the process, he called us aside to inform us that the part specifically made for our fireplace would not fit even though he had sent the exact measurements. More frustration was added on top of what had gone on earlier.
So we moved on and I tried another fireplace shop in Austin. I asked if they could send someone to measure so we could get it right the second time. Mark, an independent contractor, was referred to us and he came to our home. A fine gentleman who took great care to make sure we got what was needed. He is a master craftsman working on our small project.
While he was measuring and inspecting, the conversation turned from fire in places to eternal fire in a place that awaited those outside of faith in Jesus. Our conversation wended from the Bible, to God and then to Jesus. Mark had a solid base of information but had not trusted Jesus for salvation. I shared my salvation story with him. Then I told him that God had a funny way of making His divine appointments. He brought us to Georgetown in need of help to upgrade our fireplace. This ultimately led him enter our home that we could tell him the Gospel. I shared, "Mark, did you know that for God so loved you? He sent His only begotten son, so that if you believe in Jesus you will not perish but have ever lasting life!" (John 3:16).
The Lord was working on his heart. I asked if he wanted to receive God's gift of salvation he said, "Yes!" We prayed together a simple prayer of confession of sin and thankfulness for God's promise of salvation through faith in Jesus. Tears were flowing that afternoon as another soul was snatched from the pit of fire. Mark's name is now inscribed in the Book of Life for a promised blessed eternity. Please pray as he grows in his new faith in Jesus.
The lesson: when things go terribly wrong, perhaps God is just setting the stage to bring someone into your life who needs to hear the life-saving words of salvation through our Messiah. Watch for it.