Squid Game as a Springboard for the Gospel?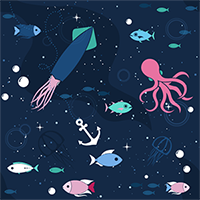 Over the past 26 years, we have written more than 150 broadsides (Gospel tracts) for distribution in public venues and by individuals. Each one is an invitation to engage in a friendly dialogue over the singular question, "What do you think of Jesus?" Cultural moments give these tracts easy relevance. The hit series Squid Game is our latest launching pad.
The media buzz over the Korean TV series Squid Game has made this a world-wide phenomena. If you know the backstory to Squid Game, then this has relevance as a springboard to move from the world to the Kingdom of God.
If you do not know anything about Squid Game, I am not trying to advertise it or urge you to watch it. Rather, I just want to use this moment in time to bring more intention to the conversation about what really is important in life.
Please pray for us!
If you know of someone who has watched Squid Game, please share this broadside with them and ask for their opinion.
P.s.: If you turn the flyer upside down, the inside portion reads, "The wages of Sin is death."