Steve Cohen Update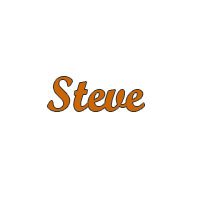 On November 20th, we held our annual Board of Directors meeting. I wanted to share several items with you.
First, our Board Chairman Rev. Al Schade is stepping down from that role. We are deeply grateful to Al for his leadership of the board following Bob Roegner's transition from Board Member to Bible teacher in Israel. Al's longstanding friendship and his wisdom have guided us well, especially during these challenging times of COVID. Al will remain a member of the AOHE board.
Rev. Randy Duncan now takes over as Chairman. Randy is a Jewish believer in Jesus who is working on his Doctorate. Randy was founder of POBLO (People of the Book Lutheran Outreach among Muslims). Randy has served as an AOHE board member for several years now, and he shares our passion for reaching the lost sheep of Israel. Please pray for Randy as he fills this important role for our organization, and for his continued ministry at Concordia University – Ann Arbor Michigan.
Finally, we give thanks to the Lord for our newest board member, Mr. Kevin Voges. Kevin is a faithful lover of Jesus. Kevin's wife Lori recently went to be with the Lord. He has two children: Clayton (24), and Hannah (21), both of whom know Jesus. Please pray for Kevin as he fills his duties as a board member, father, and faithful servant of Jesus.
Kevin's passions for Christ are two-fold: (1) Learning about Christ through Bible Study Fellowship (BSF) as a student and group leader, and (2) Taking Bible knowledge and applying it by witnessing Christ's love to others. Kevin is also the president of TMW, Inc., a processor of flat-rolled metals and developer of new metals processing technologies (www.thematerialworks.com). Kevin is a friend to AOHE and a faithful servant. In his own words, "I have witnessed on the streets of St. Louis with Steve Cohen, whom I'm honored to call my friend and fellow servant in Christ Jesus, and I look forward to serving with excellence on the Board of Apple of His Eye with fellow directors." Welcome, Kevin.
Steve Cohen is the founder of Apple of His Eye
This email address is being protected from spambots. You need JavaScript enabled to view it.
Subscribe to Our Newsletter
Download the Print Version